Rob, although I will miss your "Freshly Fucked Sex Hair" You are gorgeous with your New Jacob hair for Water for Elephants. The haircut speaks to the times of the movie, a little Warren Beatty from Splendor in the Grass~
I have to wonder sometimes if the tee shirts you wear have any meaning...Currier scum? LMAO!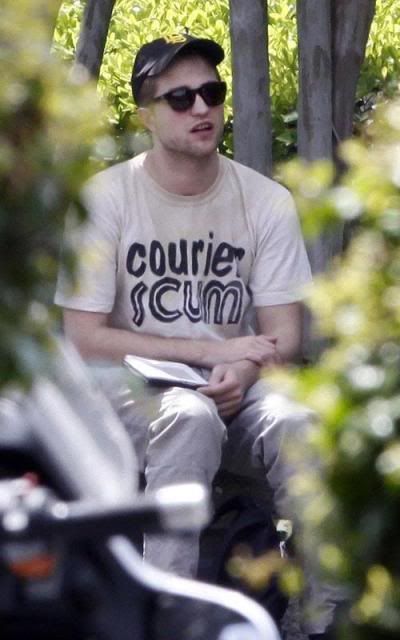 I know you're taping Ellen today or tomorrow, and I can not wait to see your new do in all it's glory...
Love you Rob,
Your Girl