Drought counter reset! Rob out somewhere in London, getting his drink on. He looks thrilled, right?
As always, like it or not, he's gracious (or drunk) enough to pose with fans....
If I am EVER lucky enough to see him him person, I would not be looking at the camera, just sayin...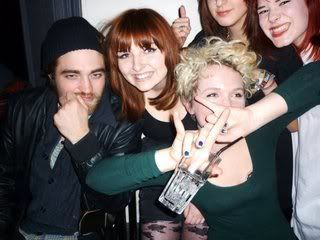 Love you Rob,
Your Girl